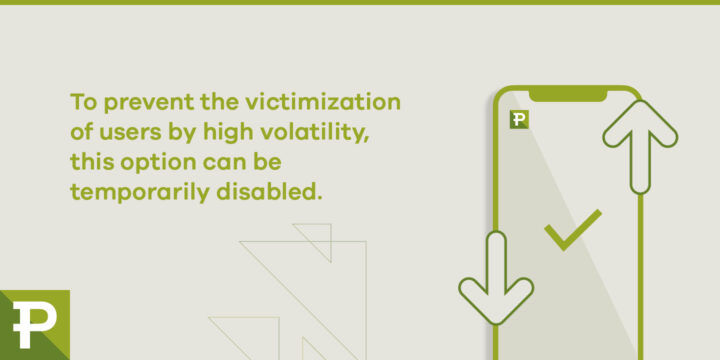 "Buy/Sell Easily" is an option that allows our users to trade cryptocurrencies with a single step by only determining the amount.
Akar Aydemir
The Business Development Manager of Paribu
With the "Buy/Sell Easily" option, transaction orders are matched one by one with buying and selling orders by our other users, which are seen on the order book. It works as a "Market Purchase" or "Market Sale" order. It is aimed at allowing fast and easy transactions. Paribu, do not keep stock for executing transactions for easy trading purposes. It does not take part in buying or selling. As in all order types of Paribu, "Buy/Sell Easily" option meets user orders.
Still, when the price volatility is high, we can temporarily disable the "Buy/Sell Easily" option to prevent user victimization. Because in such cases, cryptocurrency prices can fluctuate as much as 10% or higher in a matter of minutes or even seconds, and the number of orders realized per second can reach considerably high levels.
Let us illustrate this case:
A user can use the "Buy/Sell Easily" option for ETH, whose value at that moment is TRY 10,000.
However, in a fluctuating market, he can sell it for TRY 9,000 and buy it for TRY 11,000 on average depending on queued orders.
Therefore, this may result in the execution of transactions for a price the user did not predict and price movements to turn even more volatile.
For preventing all these by ensuring that our users execute their transactions by viewing prices of other order types and entering prices, we can sometimes disable the "Buy/Sell Easily" option until the volatility turns back to normal.
In such cases, you can perform your transactions by utilizing the "Limit Order" option by entering a price.