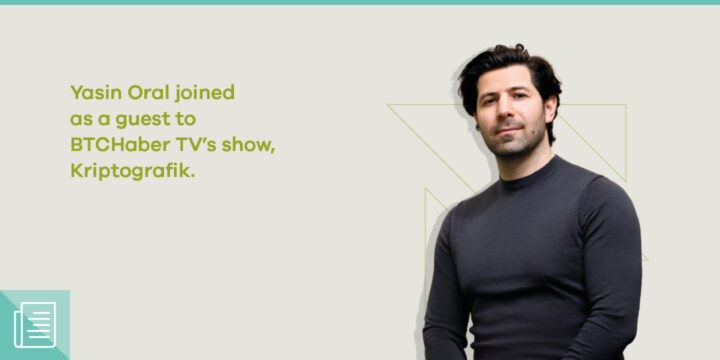 Yasin Oral, the CEO of Paribu, joined as a guest to BTCHaber TV's program called Kriptografik. Having answered the questions of Melis Hazal Karagöz, Oral presented important statements on Paribu.
Talking about the foundation of Paribu, Oral stated that the concept was first created in 2014. After explaining that Paribu has come a long way after having undergone a long and difficult period, Oral also mentioned that new projects are on the way.
Answering the questions about Fenerbahçe Token, which is recently the most significant project for Paribu, Yasin Oral said the following:
"Fenerbahçe token, which was directly created by Paribu, is a first. Currently, there are dozens of fan tokens in our system and considering that there will be even more in the near future, we have already known that how the users would react in case of listing of these tokens or any other token for that matter. I would like to thank to our 4.5 million users; they did not leave us alone."
Cryptocurrency listing and improvements
Yasin Oral also clarified the complaints about "the system is lagging", which circulate through various social media accounts and on the Web from time to time:
"It is that every platform has experienced this at some point so far. We encounter the same problem from time to time; however, we have always made a new improvement after each downtime that we have experienced until this time. This is due to the fact that we encounter a greater demand than before each time. Such problems rarely come up and it was the case only when Fenerbahçe token had caused a system overload due to high demand. That was an exceptional case."
Blockchain comes to daily life
Talking about the use cases of blockchain in daily life, Oral explained that this process began to take place and it would gradually continue to become part of our daily lives.
Emphasizing that the extent of such transition would not be noticeable by everyone, but it would only be recognized by those who create blockchain-based technologies, Oral said the following:
"Perhaps, infrastructure of the financial world would completely gravitate towards blockchain technologies as such technologies gradually develop over time. It may partially evolve into such technologies and even though this is a topic discussed in the technology world, general public would not notice this transition directly in their lives".