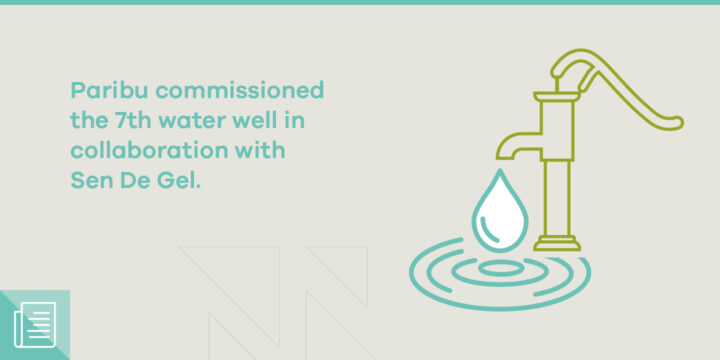 Paribu, Turkey's leading cryptocurrency trading platform, in collaboration with Sen De Gel Foundation, which conducts sustainable projects for disadvantaged regions around the world, added the 7th water well drilled in Africa.
Guided by the United Nations "Sustainable Development Goals," Paribu takes responsibility for 3 of the goals, namely, "no poverty," "quality education," and "clean water and sanitation."
Within the scope of these responsibilities, the 7th water well drilled is located in Sinchu Dura Village in the Central River Region in Gambia. The number of local people who live in the village and will benefit from the water well is 100. With the water wells having been drilled so far, Paribu has provided a total of 2950 people with access to clean water.
"We believe that everyone should take responsibility for tomorrow's world. One-third of the countries around the world have a problem accessing clean water at a moderate to severe level. They face challenges in accessing clean water," said Yasin Oral, the CEO of Paribu, and stated that they would continue to collaborate with Sen De Gel Foundation in their efforts.
Bu içerik en son 26 October 2022 tarihinde güncellenmiştir.