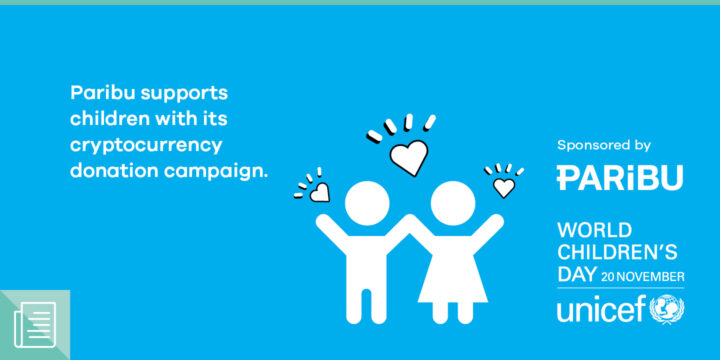 Turkey's leading cryptocurrency trading platform with the largest transaction volume, Paribu continues to support UNICEF Turkey with its cryptocurrency donation campaign.
Donations made by Bitcoin and Ethereum on Paribu have created funds to support more than 950 children of any gender for various efforts carried out with an aim to provide an opportunity for children of any gender to have access to quality education in Turkey as well as aiming for changing any negative gender norms.
Within this scope, Paribu has turned its ParibuLog page into blue, which is associated with UNICEF, in order to raise awareness for the rights of children on the World Children's Day on November 20.
"We will carry on our support"
Yasin Oral, the CEO of Paribu, who commented on the campaign, said, "We are happy to collaborate with UNICEF, the world's largest organization that makes great efforts for the needs and the rights of children who face challenging circumstances around the world. With cryptocurrency donations made so far, we have contributed to supporting disadvantaged children. For this year, we will carry on our support in the efforts made by UNICEF."
As well as 'No Poverty' and 'Clean Water and Sanitation' goals among the United Nations' Sustainable Development Goals, which are supported by various projects, Paribu is also committed to 'Quality Education' goal. In addition, Turkey is the fifth country to adopt cryptocurrency donations to UNICEF.
Donation campaign continues
Paribu users can donate Ethereum and Bitcoin to UNICEF through Paribu platform. To donate, simply follow these steps.