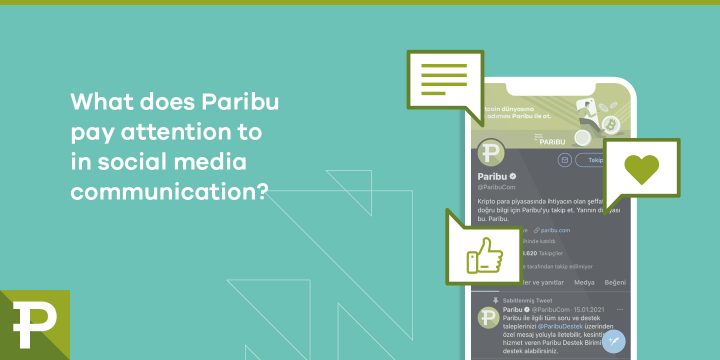 The news, recent developments, and announcements regarding Paribu are shared via the official social media accounts of Paribu, on the "Announcements" page of the website, and ParibuLog. For the issues regarding Paribu, no other communication channels apart from the ones mentioned above are to be trusted.
Working towards the goal of "being the source of the correct information", Paribu informs its users and employees of its works and services with transparency.
Paribu evaluates all user feedbacks received via media channels quickly and reviews them meticulously.
Being in continuous interaction with its users, Paribu follows their satisfaction and requests attentively.
However, the accounts of the individuals who overstep the boundaries of criticism and who share any content that does not reflect the reality, that is manipulative, or that includes libelous statements, strong language, or insults are blocked, and the case is transferred to Paribu Legal Department.
You can follow Paribu via Twitter, Facebook, Instagram, LinkedIn, and YouTube.
For recent developments, you can visit ParibuLog or the "Announcements" page of the website of Paribu.