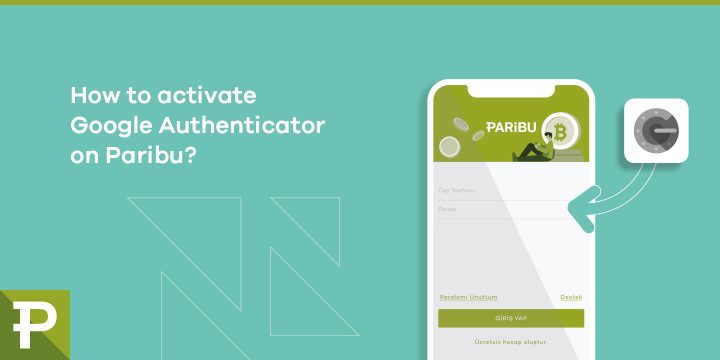 You can use Google Authenticator verification for a fast and secure sign in to your Paribu Account.
Just follow the steps below:
Download the Google Authenticator application from Google Play or App Store and install it.
Sign in to your Paribu account via the website.
Click on the top right section where your name appears.
Click on Security.
Click on the "Enable Two-Step Verification" button in the "Two-Step Verification" section.
Enter the password of your Paribu account in the box that appears.
Enter the verification code sent to your mobile phone.
Open the Google Authenticator application on your phone and scan the barcode on the PC screen.
By entering the code on your phone on the screen that appeared on your PC, you can activate the Google Authenticator application.
After activating Google Authenticator, you can sign in to your Paribu Account using the single-use verification code on this application.