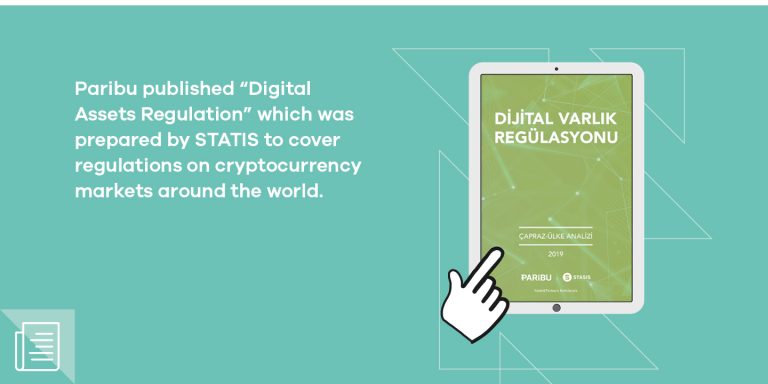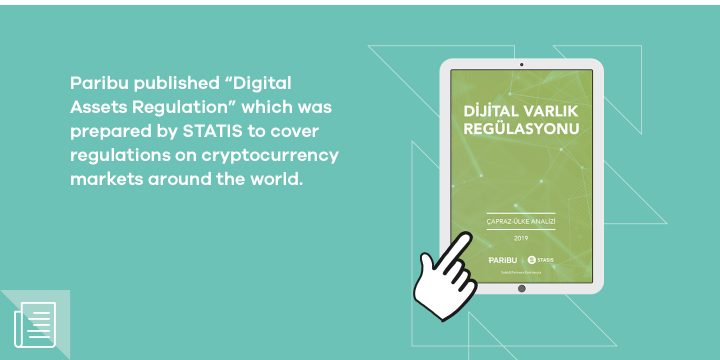 Paribu published the Turkish version of the "Digital Assets Regulation". Digital Assets Regulation, which compiles the laws and regulations on regulatory efforts in cryptocurrency markets around the world, was prepared by STASIS, which works for the digitalization of financial assets.
The regulations of 15 countries including Japan, South Korea, Germany, Switzerland, the USA, and Canada are examined in "Digital Assets Regulation". Covering examples from different countries around the world related to user rights as well as the rights and obligations of the platforms, the study describes how different types of cryptocurrencies are categorized and which legal basis is applicable to them considering their differences.
Prepared for publication with the collaboration between Paribu and Solak & Partners Law Office, the "Digital Assets Regulation" was abridged by remaining faithful to the integrity of the original work. It has been made public free of charge.
Stating that Paribu had always supported regulatory efforts since its foundation, Yasin Oral, the CEO of Paribu said, "The regulation of cryptocurrency markets is critical for ensuring the sustainability of the ecosystem in a healthy manner. We follow the practices in the world closely and already make every effort to meet the potential regulation requirements".
Yasin Oral further added, "Cryptocurrencies have been adopted globally and some countries have finalized their regulations; firm steps have been taken in this direction. We believe that the "Digital Assets Regulation" will be a source of information for regulatory efforts to be made in Turkey".
Click the link to download the full document: Digital Assets Regulation