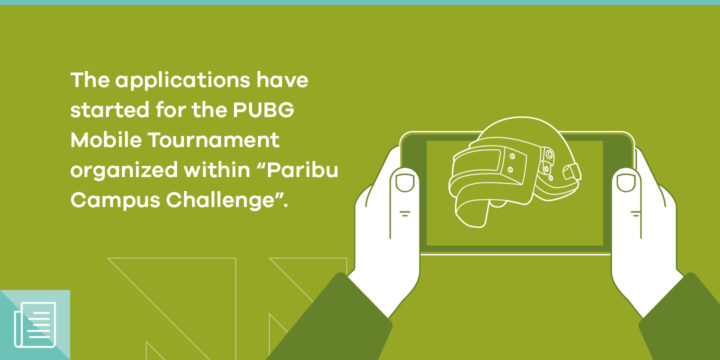 Paribu, the leading cryptocurrency platform in Turkey, organizes a PUBG Mobile Tournament among universities. University students can sign up for the PUBG Mobile Tournament, the first tournament of the "Paribu Campus Challenge", until April 10.
The application for PUBG Mobile Tournament organized with the cooperation of Paribu, which offers fast, simple and secure cryptocurrency transaction service to its users, and Gaming in Turkey has started. During the tournament, the university students will compete on Miramar Valleys under a sand storm, unique forests of Erangel and the maps that vary by the eliminations. It will be possible to apply for the tournament, where 128 teams and 512 players in total will compete with each other, until April 10. The teams of 4 that qualify to participate in the tournament will compete to go through the eliminations, quarterfinals and semifinals and finally play at the finals to win an award.
In the tournament, every player who participates and plays all his matches will receive a gift of TRY 10 on his Paribu account. Moreover, the first team was awarded TRY 6,000, the second team TRY 4,000, the third team with TRY 3,000 and the fourth team with TRY 2,000 worth Bitcoin.
The participants will represent their universities in the grand finale to be broadcasted live
In Paribu Campus Challenge PUBG Mobile Tournament, which is organized among universities and where the youth can represent their universities with their performance, every step will be exciting for the participants. For the elimination matches starting on April 14, 512 players will be distributed in 8 groups consisting of 16 teams.
While every team's performance will be assessed based on the 2 matches they played, the first 8 teams outscoring their opponents will be eligible for the quarter-finals. The quarter-finals will be played on April 15, by 4 groups consisting of 16 teams. Semifinal matches will take place on April 15 as well by 2 groups, each consisting of 16 teams. 8 teams per group which have the highest score in their groups will be eligible to represent their universities at the final of the tournament on April 16.
2 elimination lobbies on April 14, at 09:00 p.m., semi-final matches on April 15 at 11:30 p.m. and the grand final matches on April 16, at 09.00 p.m. will be broadcasted live on GIT Esports Nimo TV and GIT Esports Dlive. Making its impressive entrance into the world of e-sport, Paribu will motivate the tournament awards chosen exclusively for university students as well. In the live broadcast of the grand final of the PUBG Mobile Tournament organized among universities, university students will support their teams and lots of awards will be distributed.
After the application, the details of the lobby where the tournament will be played will be shared on the GIT Esports Discord address.
For detailed information about the tournament, please visit: https://www.gaminginturkey.com/esports/paribu-pubgm-turnuvasi/